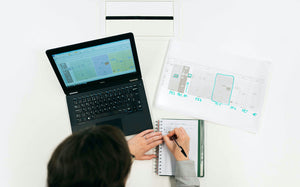 We take your complex problems and develop engineering solutions.
Goshen Engineering is a licensed Professional Engineering Services firm that specializes in custom machinery, automation equipment, and other custom engineered power solutions.


Expert Consulting
Since 2006, we've provided expert consulting services in the following areas:
New process development, such as plant layout and complex machine specifications
Machine-level IT infrastructure
Electrical engineering analysis, such as load studies, single line diagrams and schematics
Seismic, structural, wind and snow-load calculations
Automation systems design
Solar power solutions
The Software
Autodesk Inventor (3D Design)
AutoCAD Electrical
Nastran Software and Finite Element Analysis (FEA)


As a Professional Engineering firm, we also:
Witness equipment tests and provide product certifications and stamps
Offer conceptual design services for equipment and plant/facility layouts
Conduct feasibility studies
Carry out industrial equipment Safety Risk Assessments
Robot Cell Safety Risk Assessments according to Robotic Industry Association (RIA) standards
Provide safety remediation, including machine safety inspections and machine safety upgrades in various categories
Our extensive knowledge of the National Electric Code, Machine Safety Standards, OSHA, and RIA standards makes us your trusted partner in equipment safety.