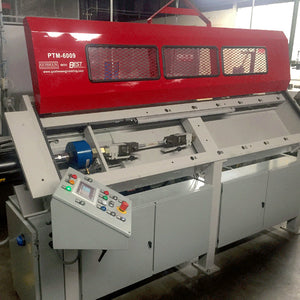 Custom Automation Equipment
Designed for your specific needs.
If you are looking for custom automation equipment, Goshen Engineering can help determine your specifications, design, build, integrate, and service needs for any piece of custom industrial equipment. We draw on our wide range of experience to design and build new custom equipment that meets your production requirements. For customers who may need to modify or upgrade recently-purchased or legacy equipment, we can work with you to develop a tailored automation solution. From single machine cells to entire production line integrations, our process begins with understanding your goals and associated challenges.
Acceptance Testing
We perform factory acceptance testing (FAT) on all our custom equipment projects at our facility. Our team also conducts site acceptance testing on location, and can commission your equipment once all testing is complete. We welcome our customers to participate in all acceptance testing.
Equipment Rebuild and Modernization
Goshen Engineering can provide rebuild and modernization services for existing production equipment. This is a good solution for customers who may want to extend the life of their existing machinery. We can overhaul and install modern, readily-available hardware to ensure reliable service of your equipment for years to come.