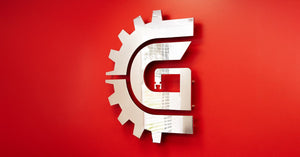 Established in 2006, Goshen Engineering is an industrial automation and licensed professional engineering company headquartered in Mount Olive, North Carolina — just 60 miles southeast of Raleigh. We design, build, install and commission custom engineering solutions in a variety of industrial and commercial sectors, including food production, automotive, communications and electronics, consumer goods, and agriculture sectors. We also provide on-site engineering, technical, and emergency maintenance support for a wide variety of industrial automation and control systems and equipment.
Goshen Engineering is inspired by a genuine fascination with how things work and powered by a passion to deliver custom solutions that meet our customer's needs. We take the time to understand the needs of our customers and develop designs, processes, and solutions to minimize downtime and maximize productivity while facilitating ease of installation.
Our name has become synonymous with delivering top-notch custom engineered solutions with a service-first mentality.
Jason Stevens, PE
Founder & President
Jason leads the strategic and day-to-day operations at Goshen Engineering. A licensed Professional Engineer, his expertise in mechanical and electrical engineering and robotics is complemented by his vast experience within the manufacturing and production industries. Prior to his work at Goshen Engineering, Jason has held a wide spectrum of positions in the manufacturing industry, including hands-on roles in everything from machining, fabrication, and quality control to engineering and plant management. Since founding Goshen Engineering, he has had the opportunity to be exposed to a wide range of industries and custom automation solutions which helps him provide a multidisciplinary approach to meet real-world challenges.
Engineering
Edward (Ed) Aguilar
Gary McCune
Jacob Richards
Jesse Knotts
Robert McCarty
Brandon Henao
Jimmy Brown
Technicians
Enrique Sanchez
Matt Jones
Brooks Tucker
Industrial Installation Technician
Ivan Ponce
Jose Rodriguez-Ortega
Industrial Installation Technician
Aurelio Vega-Garcia
Industrial Installation Technician
Mario Mejia
Industrial Installation Technician
Juan Campuzano
Alfonso Ortiz
Cody Craig
Industrial Installation Technician
Stephen Thigpen
Ricardo Mejia
Industrial Installation Technician
Jeremy Reynolds
Industrial Installation Technician
Cody Dail
Industrial Installation Technician
Colby Boyette
Jose Melendez
Industrial Installation Technician
Angel Vasquez
Industrial Installation Technician
Bruce Hatcher
Industrial Installation Technician
Greg Martinez
Industrial Installation Technician
Brandon Ruiz
Mike Rarick
Industrial Installation Technician
Pedro Velasco
Industrial Installation Technician
Santiago Vega-Castaneda
Industrial Installation Technician
Uriel Villa
Industrial Installation Technician
Mitchell Thigpen
Industrial Installation Technician
Braxton Bradshaw
Hayden Wall
Derick Williams
Administrative
Melissa O'Neal